12 Rose Drive
Unit
- Fountainhead Properties
New Jersey
A Budget-Friendly Way To Simplify Your Life
Are you looking for a budget-friendly way to simplify your life? If you are open to adding a little elbow grease to update the curb appeal of this home, you could be in for a very pleasant surprise! All you have to do is make an appointment to visit this 2 bedroom 1 bath home. The enclosed porch will give you a great place for your hobbies or exercise equipment. The shingle roof will give you a nice quiet, protective shelter. The aluminum shed is perfect for lawn care tools. The central air, new carpet, new linoleum, young appliances and fresh paint make it easier to move right in. All the heavy lifting is already done. Just like all our lots, there is off the street parking for 2 cars, mail delivery at the curb.
Due to its very affordable asking price it is not eligible for financing as it is lower than the threshold for licensed manufactured home financing companies. So this is a "for cash" contract. What you need to get started even before you make the call for an appointment is to complete the "getting started" request on this website.
You will be very satisfied with the size of the kitchen and living room and its open floor plan concept. It's almost 25 feet wide and open to a large eat-in kitchen with excellent work space AND a china area with storage below.
Don't delay call today

Inquire About This Property
Contact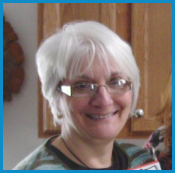 Nancylu Viviano
Fountainhead Properties
1 Rose Drive
Jackson, NJ 08527
(732) 928-3100
nancylu@fountainhead55.com
Mortgage Calculator